This summer, Bradford District Museums and Galleries were delighted to be able to host 'Hidden Histories' with Mind The Gap at Bolling Hall, sharing some of the stories from Bradford's past.
Daniel Foulds, who wrote and directed the pieces, agreed to write this blog for us.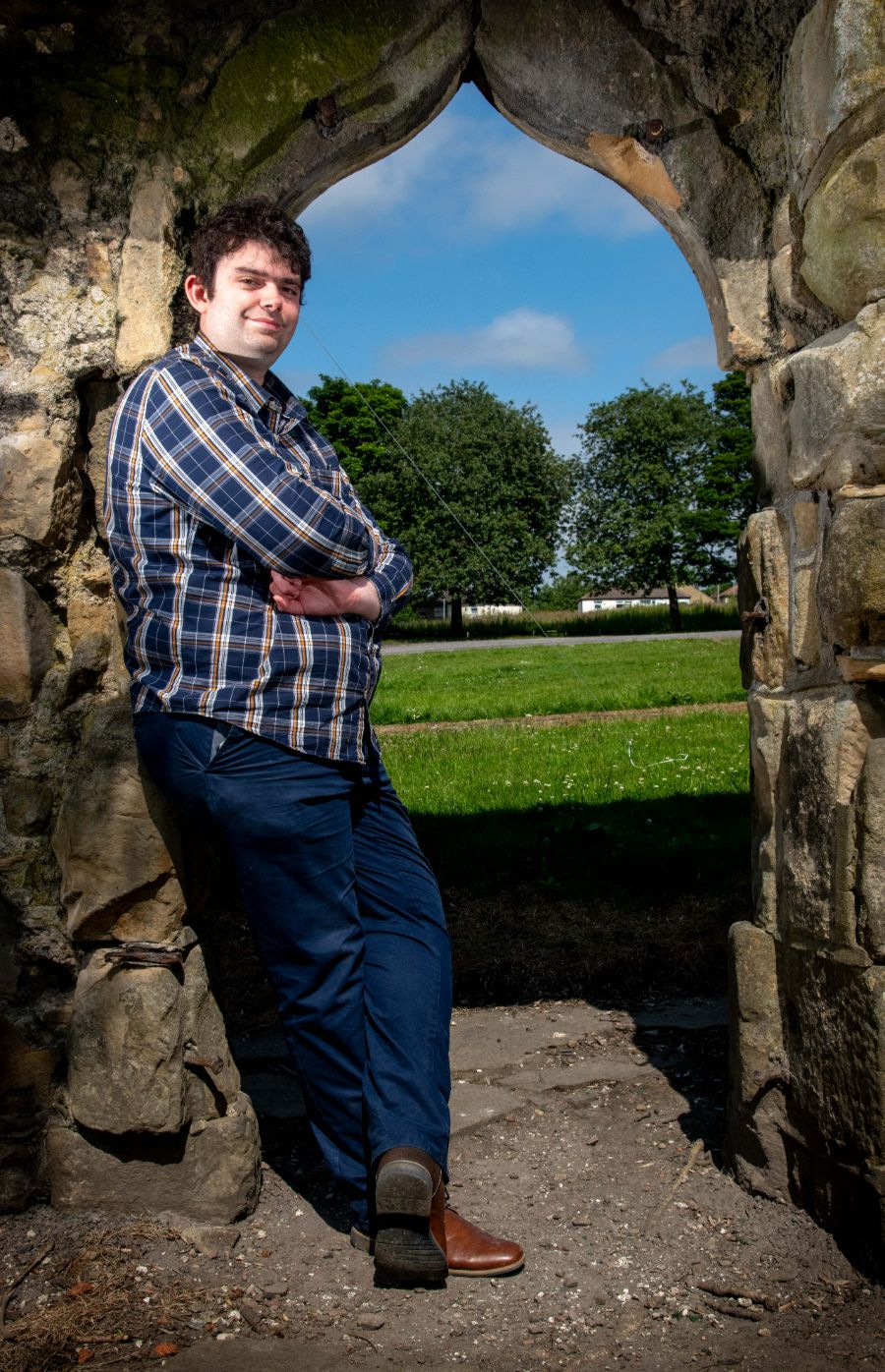 He writes:
"Way back in 2017 when the research and development period for Hidden History took place, my intention was to use a space in a local area to bring its history to life through theatre. Bolling Hall was the perfect choice given that I am a local writer and wanted to explore the stories of people from Bradford that were less known. From 2017 to 2021 the relationship between Bradford Museums and the Hidden History team has been open and keen to create this piece.
In the summer of 2021 myself and the Hidden History team. Deborah Dickinson (Producer), Madeleine O'Reilly (Director Mentor), Mary Cooper (Writing Mentor) along with an acting company and stage manager endeavoured to bring to life stories from Bradford's past to life.
Beginning with the famous ghost story of Bolling Hall, putting a different spin to the classic tale by saying that the ghost was actually a servant trying to scare the Earl of Newcastle from not killing the inhabitants of Bradford which was under siege and seeing how that turned out.
We also told the tale of an honest apothecary who had to decide on the choice of giving free medicine to a workhouse patient or not due to it being a very expensive medicine.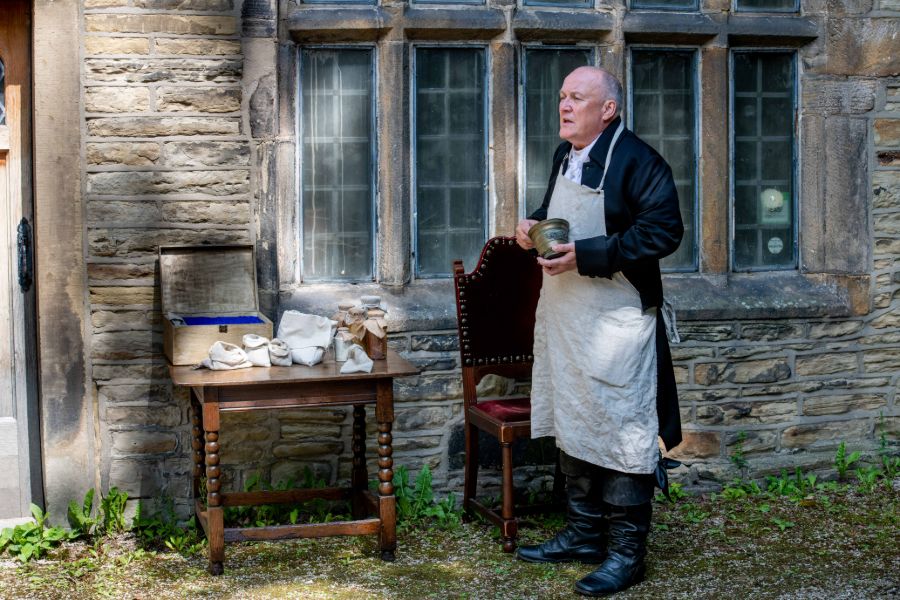 Finally, we look at the case of Susan Bentley, a widow from Thornton who had money stolen by two men, she had been falsely claiming Parish relief (an early form of benefit) and asking her neighbour to testify as she was an eye witness, who has no idea of her false claim on Parish Relief, Susan has to make the hard decision on to tell the court the truth about the money that was stolen.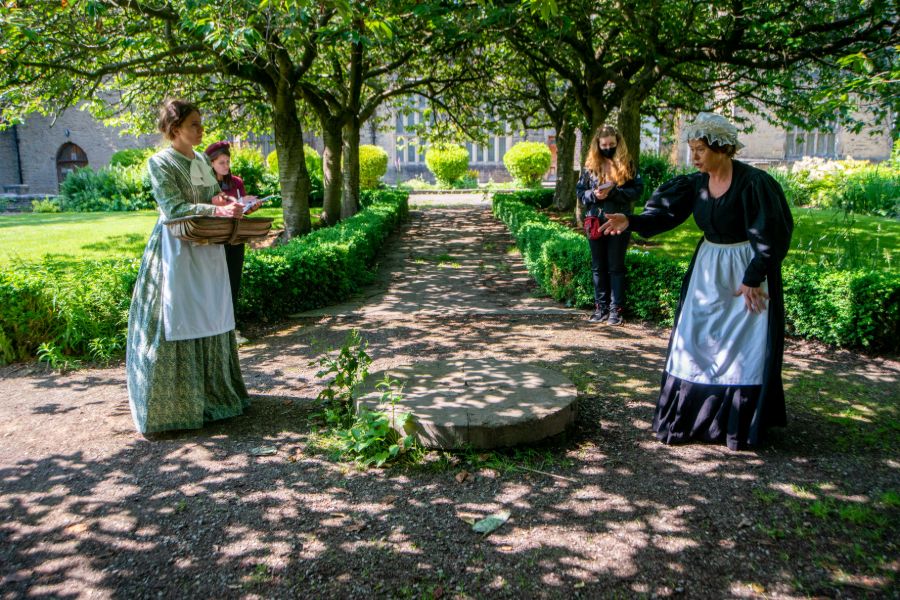 Before we could perform it we had to do all the research, which thanks to the rigorous support of Bradford Museums, originally we were due to have written and performed this in 2019 but due to other commitments we all agreed that it was good to postpone it to 2020, which due to the pandemic meant we had to postpone again.
Though it sounds odd it was a blessing in disguise. The original plan was to perform the piece indoors, but due to restrictions we decided to use the fantastic scenery outside Bolling Hall instead, using the building as a backdrop to set the stage. Even with two postponements Bradford Museums was keen and kept with us and supported us whenever it was possible.
One of my favourite memories of the piece was having local schools come and see the piece and really get into the action in the piece. Watching them creep with the actors down to the canopy trying to keep quiet unless they woke up the earl was really heartwarming to see and gave me as a writer a sense of pride that the piece was being enjoyed.
Again it was thanks to the continuous support and help from Bradford Museums that we could engage the schools so that this could happen.
For the Ghost of Bolling Hall we used the medieval wall near the entrance to the building and built a canopy to use as the Earls headquarters using great sound effects such as cannon fire to get us into the feeling like Bradford was still under siege.
During a number of public performances we even had a thunder storm to give even more of an eerie atmosphere and even the storm helped when cannons went off a peal of thunder rolled on cue. Though the ensuing rain didn't help as we had to move rather antique furniture and props from the elements. At one point while a storm was raging and a performance was being set up, I was on air for radio to promote the show and as I was talking the rest of the team was running for cover with various items and furniture in tow. Looking back it sounds funny but it certainly was more hectic at the time.
The other scenes were helped as well using the side of the Hall and its doors to show it as inhabited by regular folk from Bradford with an apothecary doing his rounds before we meet Rachel that runs to see Dr Warburton from Wibsey to come quickly to the workhouse and he has to work out rationally if he should listen to his conscience or his practical work to be paid for his services.
And Finally we come to the gardens at Bolling Hall and we meet Grace Robinson someone that works at the Hall as a gardener. She is found by her neighbour Susan Bentley who needs her to testify in court on her behalf. Using the gardens as a clandestine place was marvellous as we see the ensuing battle for Susan to persuade Grace to testify with real fear and tension from both of them.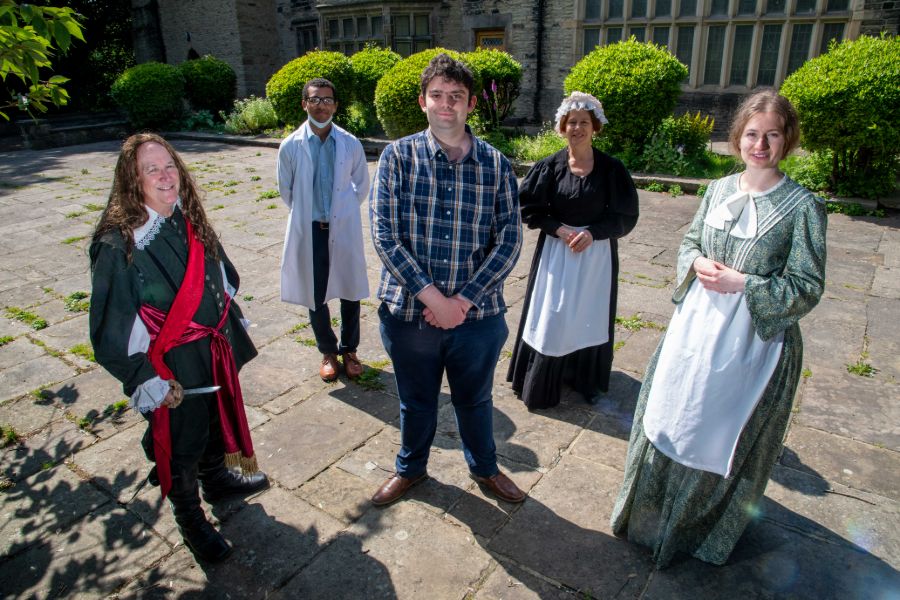 Through all of this Heather (Community Curator of Bradford Museums) was absolutely fantastic at problem solving and giving space where we needed it. Being a grade 1 listed building meant that there was a lot we had to be careful with, especially around artefacts around us. As well as that in mind, we were still during lockdown restrictions and ventilation was an issue given how the building was built. Even with that in mind, Heather even offered for us to use the Hall (the largest space) if the weather kept up to show a few scenes.
Thankfully we didn't need to change plans and even though the weather was not the best it was certainly a memorable and fantastic experience. With a lot more people coming to Bolling Hall and some audience members even came dressed up in historic outfits to go with the piece, it was heartwarming as well as great to see audience members enjoying theatre after such a tumultuous year.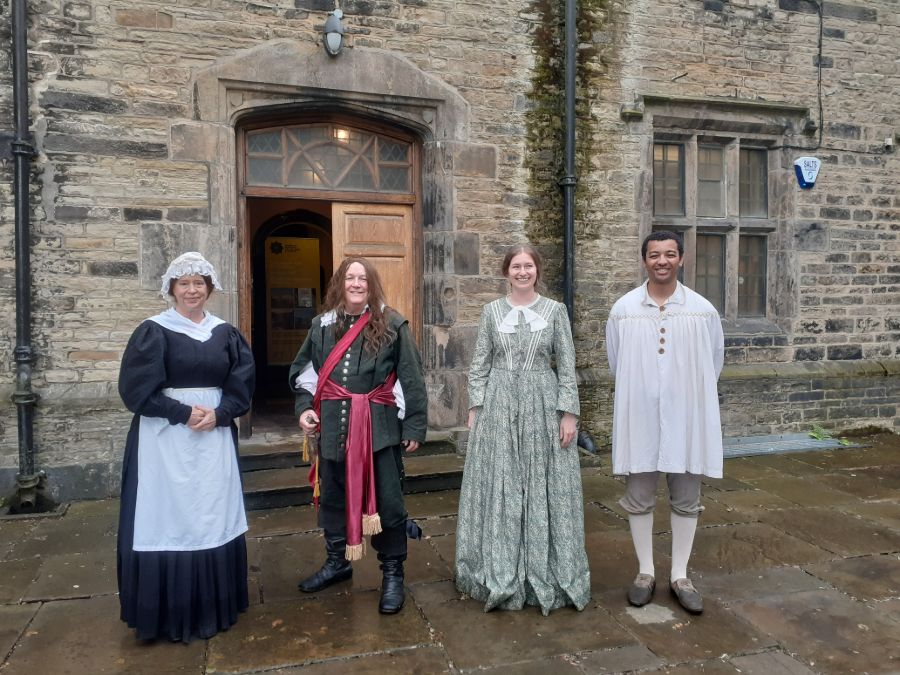 Daniel Foulds (Lead Artist, Co-Writer and Director of Bradford Hidden History)